7 Wonders of Indonesia
Indonesia is the world's largest island country with more than 13,000 islands. It is situated in Southeast Asia and accounts for 735,358 square miles (1,904,569 sq km) of area. As the world's 4th most populous country, Indonesia is rich in culture and heritage.Here are the Seven Wonders of Indonesia:
Borobodur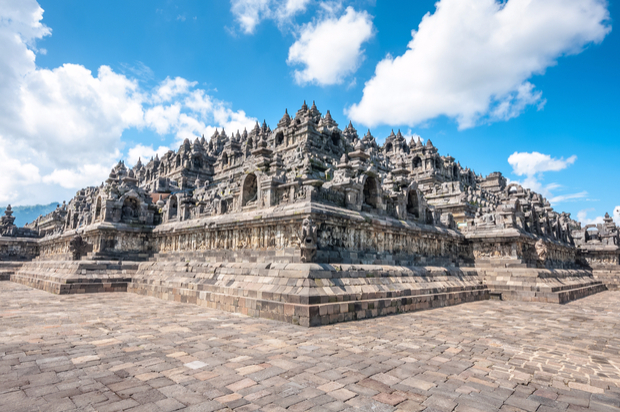 Borobodur, also known as Barabudur, is one of the Seven Wonders of the World and the leading attraction and wonder for the country of Indonesia. Constructed in the 9th century, it is the world's largest Buddhist temple.
Borobodur is built with nine stacked platforms of which six are square and three are circular and it is topped with a central dome. It features 2,672 relief panels, 504 Buddha statues, of which 72 of the Buddha statues circle the dome.
Puncak Jaya
Puncak Jaya, also called Carstensz Pyramid, is the highest summit in Indonesia reaching a height of 16,024 feet (4,884 m). It is the highest point between the Himalayas and the Andes and it is the tallest island summit in the world. The summit is free of snow, however, there are glaceies that are located on the slopes.
Puncak Jaya is located in the western central highlands of the Papua Province. It is the highest summit of the Sudirman Range. It considered one of the more challenging climbs of the "Seven Summits" despite the fact that it has the lowest summit. It is rated with the highest technical rating, but not the greatest physical demands.