7 Wonders of Switzerland
Switzerland, officially known as the Swiss Confederation, is a landlocked country located in central Europe bordered by Italy, France, Germany, Austria, and Liechtenstein. It sets between the Alps, the Swiss Plateau, and the Jura.Switzerland occupies an area totaling 15,443 square miles (39,997 sq. km). Known for flower boxes, swiss chalets, mountains and lakes, Switzerland is often considered one of the most beautiful countries.
So, what are the 7 Wonders of Switzerland? Here is a look at the magnificent attractions that call Switzerland home.
What are the 7 Wonders of Switzerland?
Aletsch Glacier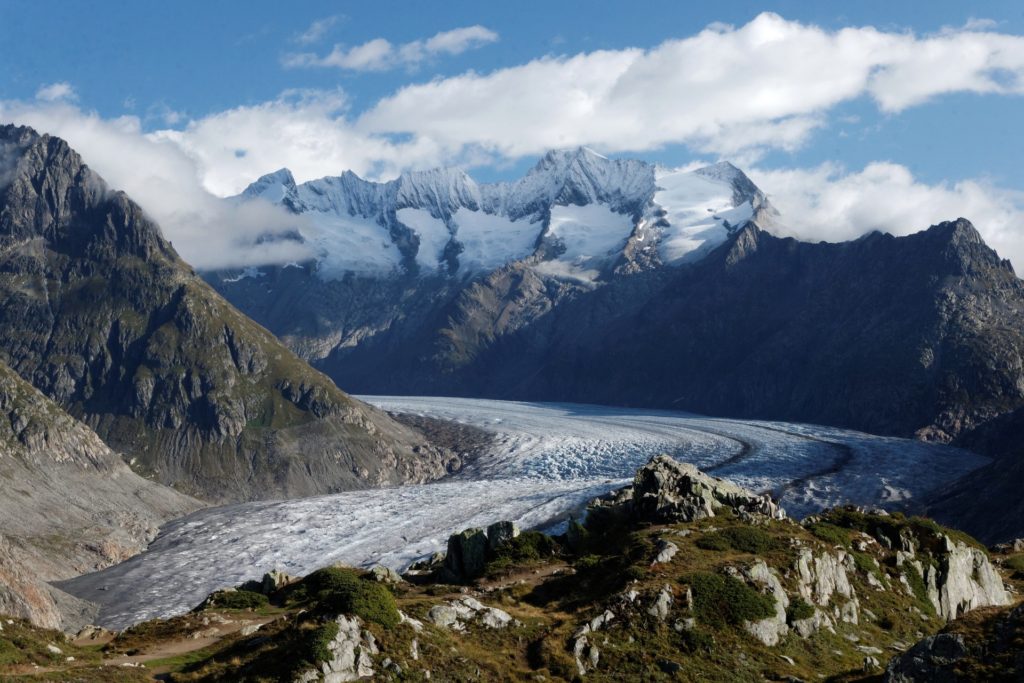 Aletsch Glacier, also called the Great Aletsch Glacier, is a glacier located in the mountains of the eastern Bernese Alps. It is comprised of four smaller glaciers that meet at Concordia Place. It is a retreating glacier.
Aletsch Glacier stretches a length of 14 miles (23 km) and covers an area of 31.5 square miles (81.7 sq. km). The glacier volume measures in at 3.7 cubic miles (15.4 cubic km.). This makes it the largest glacier in Switzerland and anywhere in the Alps.
Aletsch Glacier is part of the Jungfrau-Aletsch Protected Area and a UNESCO World Heritage Site.
Rhine Falls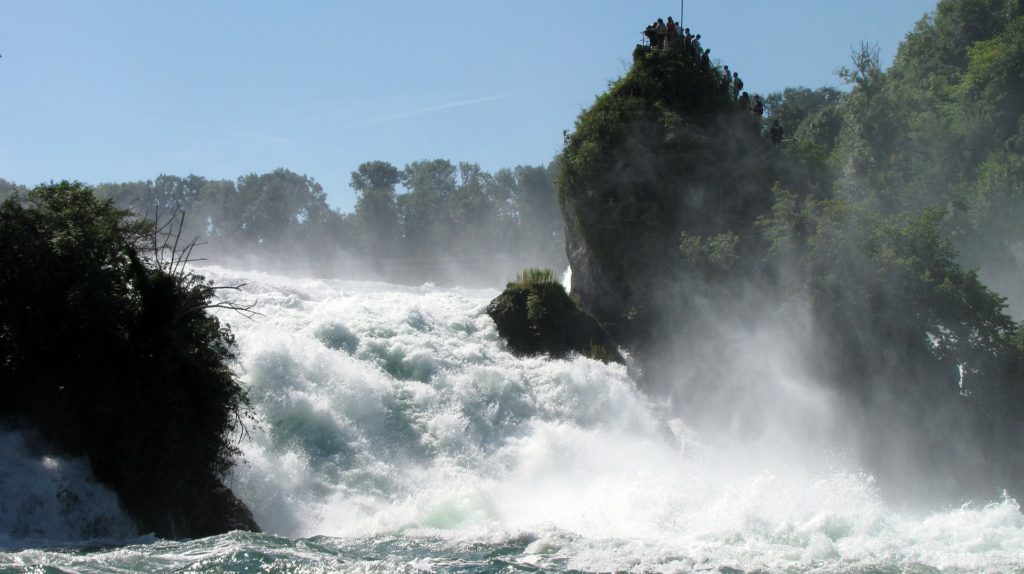 Rhine Falls is located on the High Rhine near the border of the cantons of Zurich and Schaffhausen. It is the largest waterfall in Switzerland
Rhine Falls reaches a height of 75 feet (23 m) and a width of 490 feet (150 m). The falls sit at an elevation of 1,194 feet (364 m). The average flow rate is 8,800 cubic feet/second (250 cu m/s) during the winter and increases to 21,000 cubic feet/second (600 cu m/s) during the summer with the melting snow and spring rains.
Rhine Falls is viewed from the Worth Castle, which is one of the leading tourist spots. Boat trips also provide views as well.
[gravityform id="1″ title="false" description="false" ajax="true"]